Mamilla Shailaja Priya
From Wikipedia, the free encyclopedia
Shailaja Priya
Born 20 May 1978 (age 43)
Children Nischay Machiraju, Tia
Parent(s) Mamilla Venkateswar Rao, Kusuma Kumari
Mamilla Shailaja Priya (born 20 May 1978), popularly known as Priya, is an Indian actress. She appears primarily Telugu feature films and television soap operas, and has also acted in Hindi and Tamil language films.
Early and personal life
Popularly known as Priya, Mamilla Shailaja Priya was born in 1978 in Bapatla town in Andhra Pradesh, India. Her parents are Sri Mamilla Venkateswar Rao and Smt Mamilla Kusuma Kumari. She is the third among the three sisters. She has done her schooling in Hyderabad, and while in college has won the Miss College Pageant. She later started pursuing her acting career. She completed her graduation in Bachelor of Arts. Priya married MVS Kishore in 2002. They have a son Nischay born in 2003. They reside in Hyderabad.
Awards
She won Nandi Award presented by the government of Andhra Pradesh very early in her career. She was also the recipient of various awards like the Dasari Cultural Award, Swathi Cultural Award, and Vamsee Berkeley Award. She won the Cine Goers Award and Gemini Ugadi Puraskaram for her portrayal of the character Bhuvaneshwari in Kotha Bangaaram.
Career
Television
She started her television career with the runaway hit Priya Sakhi in which she portrayed the lead role which had different shades(ranging from the young to the old).It was so popular that she is still identified as "Priyasakhi" Priya and the name stuck to her. She has acted in serials like Priya Ninu Choodaleka and Priya O Priya. Later, she has acted in almost all the leading Television channels in Telugu and Tamil. Her serials include Lady Detective, Sangarshana, Pelli Chesukundam & Jwaala for ETV, Dairy of Mrs Sharada & Kotha Bangaaram for Gemini TV, Maanasa for Maa TV, Vaidehi for Doordarshan, Chinna Kodalu for Zee TV, and Naagamma in Tamil for Sun TV. She has also done a Hindi serial titled Yehi hai Zindagi. She has also done in Vani Rani serial in Tamil which aired on Sun TV. She is currently acting in the serial Kalyani in Telugu which airs on Gemini TV and Piriyadha Varam Vendum and Chocolate in Tamil which airs on Zee Tamizh and Sun TV.
Santoor top 10 was a program anchored by Priya which ran for two years in Gemini Channel and she had portrayed different characters in each episode of the show. Similarly, Geethanjali was another music based show anchored by Priya for ETV and ran for a year. Endaro Mahanubhavulu is another show anchored by Priya which portrayed the achievements of various famous people in Andhra Pradesh from all walks of life.
She has appeared in commercials for brands like Chandana Brothers, Shakthi Gas, Til Sona Oil and Kanchan Mixer Grinder. She has been credited with the cover page of the most popular Telugu family magazine, Swathi. And also she is one of the 19 contestant in Bigg Boss Telugu season 5
Films
She started her acting career with Chiranjeevi-starrer Master in 1997. In all, she has acted in about 60 feature films, often appearing alongside leading stars of Telugu film industry. She was a constant accompaniment to almost all the leading heroines in her movies. Some of her movies are Master & Annayya with Chiranjeevi, Gokulamlo Seetha with Pawan Kalyan, Chandra Lekha with Nagarjuna, Raja Kumarudu with Mahesh Babu, Jayam Manadera with Venkatesh and most importantly, Soorya Vamsham in Hindi Amithabh Bachchan.
Her other films include Taamboolalu, Pedda Manushulu, Maa Vidaakulu, Greeku Veerudu, Sakutumba Saparivara Samethamga, Velugu Needalu, Dongaata, Chiru Navvutho, Harishchandra, Madhuri, Manavudu Danavudu, Sambhavam and Kathi Kantha Rao. In 2012 she appeared in Nagarjuna's most acclaimed Dhamarukam. She played Richa Gangopadhyay's mother in Prabhas's Mirchi and appeared in Iddarammayilatho as mother of Catherine Tresa's character.
Manasi Naik
From Wikipedia, the free encyclopedia
Manasi Naik
Born 2 February 1987
Years active 2007–present
Manasi Naik is an Indian Performer, Dancer & actress in the Marathi film industry. She is known for her performance in the Marathi film song "Baghtoy Rikshawala" and in movies like Murder Mestri.
Naik was scheduled to perform a dance to the song "Bai Vadyavar Ya" in the 2016 Marathi comedy film Jalsa. This song is a tribute to legendary Marathi actor Nilu Phule. It is composed by Sameer Saptiskar, choreographed by Rajesh Bidve and sung by Anand Shinde.
Personal life
She ties the knot with boxer Pardeep Kharera in January 2021.
Mrinmayee Godbole
Mrinmayee Godbole
Born 6 February 1988
Years active 2011–present
Mrinmayee Godbole (born 6 February 1988) is an Indian film actress who appears in Marathi movies. She is most appreciated for her role in the Marathi film Chi Va Chi Sau Ka directed by Paresh Mokashi.
Career
Mrunmayee started her career with the Marathi movie Rajwade and Sons. She later played roles in other movies like Chintoo and Chi Va Chi Sau Ka She played the lead actress in the latter film, of a vegan veterinarian for which she learned kung fu.
Film
Manisha Kelkar
From Wikipedia, the free encyclopedia
Manisha Ram Kelkar
Born 31 January 1986
Nationality
India
Years active 2007 - Present
Parent(s) Ram Kelkar (father)
Jeevankala Kelkar (mother)
Manisha Kelkar is an actress from India. She appears mainly in Bollywood (Hindi) and Marathi movies. Kelkar also works as an anchor.
Early life and education
Career
Kelkar made her screen debut in 2007 in the Marathi film Hyancha Kahi Nem Nahi, and has appeared regularly in films since then. Kelkar has also hosted Marathi film awards, Cricket World Cup host on Zee Marathi and other shows. In 2018, she was part of India's first all-women Formula LGB car racing team.
Madhulika Liddle
From Wikipedia, the free encyclopedia
Madhulika Liddle (born 8 January 1973) is an Indian writer who writes in English. She is best known for her books featuring the 17th century Mughal detective Muzaffar Jang, although she is also a prolific writer of short fiction, travel writing, and writing related to classic cinema.
Madhulika Liddle

Background and personal life
Madhulika was born, the second of two daughters, in Haflong (Assam, India) to Andrew Verity Liddle and Muriel Liddle. The first twelve years of her life were spent in various parts of India, since her father was an officer in the Indian Police Service (IPS) and was transferred frequently from one town to another. In 1985, Mr.Liddle was transferred to New Delhi, and Madhulika finished her schooling in the city, where she went on to study at the Institute of Hotel Management, Catering and Nutrition (IHMCN) in New Delhi. Madhulika is married to Tarun Bhandari, a classmate from IHMCN.
Career
Madhulika worked from 1994 to 2008 in a series of organisations, in varied industries. Her first stint was as a Management Trainee and then an Assistant Manager in Food & Beverage Controls with Habitat World, at the then-newly established India Habitat Centre in Delhi. This was followed by three years with an advertising agency; two years with a travel portal; and finally, four years as an Instructional Designer at NIIT Limited. In early 2008, she resigned from NIIT in order to write full-time.
Writings
Madhulika had been writing since childhood, but her first work to be published was a short story named Silent Fear, which won the Femina Thriller Contest in June 2001. She has since written a wide variety of short stories, travel articles, humorous articles, and a novel, The Englishman's Cameo. In addition, Madhulika maintains a blog on classic cinema.
The Muzaffar Jang Series
Madhulika's best-known series of works are historical whodunnits featuring the 17th century Mughal detective, Muzaffar Jang. Muzaffar Jang first appeared in print in a short story, Murk of Art, in the anthology, 21 Under 40, published by Zubaan Books in 2007. Liddle had already begun work on a full-length Muzaffar Jang novel, which was published by Hachette India in 2009 as The Englishman's Cameo. As of 2021, four books in the series have been published.
The Englishman's Cameo (2009)
The Englishman's Cameo introduces Muzaffar Jang, a twenty-five-year-old Mughal nobleman living in the Delhi of 1656 AD. Muzaffar ends up investigating a murder of which his friend, a jeweller's assistant, is accused. The book became a bestseller in India, and was published in French by Editions Philippe Picquier, as Le Camée Anglais.
Both editions received numerous favourable reviews, with Pradeep Sebastian of Business World writing: "Its intimate picture of life in Emperor Shahjahan's Dilli resembles a delicate Mughal miniature…" and Zac O'Yeah of Deccan Herald describing the book's "originality and freshness" as its strongest point. Gargi Gupta, for the Hindustan Times, wrote: "The Englishman's Cameo is a fast-paced yarn written in snappy prose. It also succeeds in evoking the Mughal era through its manners, fashions, jewels and architecture. There's blood, dead bodies every 50 pages or so, and even a love interest to keep readers hooked."
The Eighth Guest & Other Muzaffar Jang Mysteries (2011)
The Eighth Guest & Other Muzaffar Jang Mysteries is a collection of ten short mystery stories set in the latter half of 1656 AD, following Muzaffar Jang's successful solving of the case of The Englishman's Cameo. These stories are set against varying backdrops, including the Imperial Atelier, a traditional Mughal garden, the sarai built by the Princess Jahanara in Delhi, and the Royal Elephant Stables. Included in the collection was the first Muzaffar Jang short story (Murk of Art), reprinted in this collection as The Hand of an Artist
Engraved in Stone (2012)
Engraved in Stone, the third book in the series, is set in Agra. When a wealthy and influential merchant named Mumtaz Hassan is murdered, the Diwan-e-Kul, Mir Jumla (who is in Agra, en route to the Deccan, where he's been sent on a campaign) assigns Muzaffar the task of finding the culprit. In the process, Muzaffar stumbles across another mystery which is as old as Muzaffar himself.
Crimson City (2015)
Crimson City, the fourth Muzaffar Jang book, is set in Delhi during early spring, 1657. While the Mughal armies besiege Bidar in the Deccan, Muzaffar comes up against a series of murders in his neighbourhood, as well as other unconnected crimes, including the abduction of a moneylender's infant son, and the death of a wealthy nobleman in the bath house he himself had built.
Short stories
Madhulika calls herself "primarily a short story writer". Her first work to be published, in 2001, was a short story (a supernatural thriller called Silent Fear). Since then, she has written a range of short stories in different genres, including black humour, humour, crime and detection, and social awareness. Several of these have won awards (including the prestigious Commonwealth Broadcasting Association Awards Short Story Competition, for A Morning Swim, in 2003) or have been selected for anthologies. In 2016, one of her stories, Poppies in the Snow, was longlisted for The Sunday Times EFG Short Story Award, the world's richest prize for a single short story.
Madhulika's first collection of contemporary short stories was published as My Lawfully Wedded Husband and Other Stories in 2012. The book is a set of twelve stories, all of which have a twist in the tale.
Miscellaneous Writings
Madhulika's non-fiction writing includes travel writing, humour, and writing on classic cinema.
Travel writing: Madhulika first began travel writing as part of her job at a travel portal, journeymart.com, where she worked as an Assistant Editor for two years. During this period, she also became a member of the Rough Guides/IgoUgo travel community, writing travel reviews under the pseudonym phileasfogg. Since then, some of her travel writings – on destinations including Salzburg, Palampur, Pondicherry and Beijing – have been published in Indian newspapers such as Lounge (the weekend edition of Mint), Eye (the weekend edition of Indian Express), and National Geographic Traveller (India).
Humour: For several years, Madhulika wrote and recorded humorous articles for broadcast on All India Radio's 'In a Lighter Vein' English-language programme. Most of these articles took a tongue-in-cheek look at contemporary India's many foibles, fads and idiosyncrasies.
Classic cinema: Madhulika maintains a blog, primarily on classic cinema (though it also showcases some of her other writing) at www.madhulikaliddle.com. The blog is devoted to reviews, reflections, 'favourite lists' and similar posts on cinema prior to the 1970s. Several essays of Madhulika's, focussing on classic Hindi cinema, have been published in anthologies, online literary journals, and newspapers.
Awards and recognition
Commonwealth Broadcasting Association Short Story Competition – Honourable Mention (2002) for Love and the Papaya Man
Commonwealth Broadcasting Association Short Story Competition – Overall Winner (2003) for A Morning Swim
Winner of the Oxfordbookstore e-Author version 4.0 for a set of five short stories: Woman to Woman, The Mango Tree, The Tale of a Summer Vacation, The Marble Princess, and The Sari Satyagraha.
Longlisted for The Sunday Times EFG Short Story Award (2016) for Poppies in the Snow
Miya (actress)
From Wikipedia, the free encyclopedia
Miya George
Miya in her wedding attire (2020)
28 January 1992, Gimi George
Years active 2008 – present
Spouse(s) Ashwin Philippose
Gimi George, better known by her stage name Miya George, or more commonly Miya, is an Indian actress and model who predominantly works in Malayalam films, along with a few Tamil films. She started her career as an actress by playing supporting roles in television shows. She made her film debut by playing short roles in films such as Oru Small Family (2010), Doctor Love (2011) and Ee Adutha Kaalathu (2012). She was selected the Kerala Miss Fitness in 2012 and played her first lead role the same year in the Malayalam film Chettayees.[2] She's best known for her roles in the films Memories (2013), Vishudhan (2013), Mr. Fraud (2014), Amara Kaaviyam (2014), Indru Netru Naalai (2015), Anarkali (2015), Paavada (2016), Hello Namasthe (2016), Oru Naal Koothu (2016), The Great Father (2017), Sherlock Toms (2017), Ira (2018), Ente Mezhuthiri Athazhangal (2018), Brother's Day (2019), and Driving Licence (2019).
Early life and education
Miya was born in Mehrauli, Delhi as a daughter to Sunny Varghese and Lelamma Chacko (now Thane), where her father worked as an engineer. Later, at the age of five, she moved to Pala in Kottayam She did her schooling from Sacred Heart Girls High School, Bharananganam and St. Mary's Higher Secondary School, Bharananganam. She completed B.A. degree from Alphonsa College, Palai and her Masters in English Literature at St. Thomas College, Palai. She has one elder sister, Gini, who is married to Lijo George and is settled in Bangalore. On 12 September 2020, Miya married businessman Ashwin Philip at St. Mary's Basilica Church, Ernakulam in a simple ceremony due to COVID-19 restrictions. They have a son born in July 2021. Miya George's father George joseph passed away
Career
She started her career by playing supporting roles in the television serials Alphonsamma and Kunjali Marakkar. She wain the films Doctor Love and Ee Adutha Kaalathu. She rose to fame when she was chosen the Kerala Miss Fitness 2012 in a beauty pageant. She made her debut as a heroine through the film Ettekaal Second but the project got a commercial release in the year 2014. Actress Urmila Unni who played Miya's mother in this film suggested her to director Shajoon Kariyal who cast her to play the lead role in his 2012 comedy film Chettayees.[8] She played the wife of the character played by Biju Menon which won her critical acclaim. Miya was then seen in the Mohanlal-starrer Red Wine in which she played the lead opposite Asif Ali. She played the role of an investigative journalist in Jeethu Joseph's Memories which turned out to be a major hit of the year 2013. The same year she appeared as a Christian nun thrown out of the church on the charge of having an illicit affair with a priest, in Vishudhan. In 2014, she appeared in veteran director Joshiy's Salaam Kashmier in which she played the lead role alongside Jayaram and Suresh Gopi and B. Unnikrishnan's Mr. Fraud in which she paired with Mohanlal. She also appeared in Lal Jr.'s psychological thriller Hi I'm Tony in which she paired opposite Asif Ali for the second time, George Varghese's 6B Paradise, and K. N. Sasidharan's Nayana which had her playing the mother of a young girl. She made her debut in Tamil with Jeeva Shankar's Amara Kaaviyam in which she played a character called Karthika. In 2015 she had done 32aam Adhyayam 23aam Vaakyam.
Monal Gajjar
From Wikipedia, the free encyclopedia
Monal Gajjar
Born 13 May 1991
Years active 2012–present
Monal Gajjar (born 13 May 1991) is an Indian film actress and model who predominantly appears in Telugu and Gujarati films. She debuted with 2012 Telugu film Sudigadu.
Life and career
Gajjar was born on 13 May 1991 in a Gujarati family in Ahmedabad, Gujarat. While graduating in commerce, she started working in ING Vysya Bank.[3] At the suggestion of her yoga teacher, Gajjar participated at the Mirchi Queen Bee beauty pageant contest organised by Radio Mirchi in 2011 which she went on to win. She later won the Miss Gujarat title as well.
Even before the release of her first film, Gajjar signed five films, including a film in Tamil and Telugu. She made début in Malayalam with Dracula 2012. She has done a special appearance in Asha Bhonsle's film. Her first two Tamil films Vanavarayan Vallavarayan and Sigaram Thodu released on the same day.
Gajjar received good reviews for her performance in Sigaram Thodu. IndiaGlitz.com review says - Monal looking clean and sweet in looks and acting wise. Gajjar also received good reviews for Vanavarayan Vallavarayan. Behindwoods.com review said - The tall Monal Gajjar looks totally gorgeous with sparkling eyes, and has all that it takes to be the next big glam sensation in Tamil Nadu. Though her role loses scope in the second half, she performs capably and also gets the lip-sync right.
In September 2020, Gajjar entered the Telugu reality TV show Bigg Boss 4 as one of the first contestants. She was evicted in December, before the final week.
Mrudhula Bhaskar
From Wikipedia, the free encyclopedia
6 December 1992
Occupation Actress, model, dancer
Mrudhula Basker (born 6 December 1992), also known as Naveena, is an Indian actress. She is best known for her role in the 2014 film Vallinam, directed by Arivazhagan Venkatachalam, and Ice Cream 2, directed by Ram Gopal Varma. She also performed in the Tamil movies Marumunai and Thilagar. She debuted in the Kannada film industry with the film Bablusha, directed by Venkat Bhardwaj.
Bhaskar is also the founder and artistic director of the Nrithyamoksh School of Dance where she trains people in the field Bharathanatyam.
Filmography
All films are in Tamil, unless otherwise noted.
2014 Marumunai Charumathi
Muktha
From Wikipedia, the free encyclopedia
19 November 1991
Years active 2005–present
Spouse(s) Rinku Tomy (2015–present)
Elsa George (born 19 November 1991), better known by her stage names Muktha and Bhanu is an Indian actress who works in Malayalam and Tamil film industries and television actress. She is also a classical dancer and an entrepreneur.
Career
Muktha started her career as a child artist when she was in class six. She acted in television serials such as Swaram (on Amrita TV) and then switched to the film industry. Her first film, Lal Jose's Achanurangatha Veedu, released in 2005, when Muktha was doing her 8th standard. She was seen as Lisamma in the film and The Hindu wrote "It's perhaps one of the most enduring female roles in modern Malayalam cinema".
In Moondru Per Moondru Kadhal she played the role of a "feisty young woman" called Mallika who belongs to a fishing community. For her role, she spent one month on the beach under the sun, getting herself a tan and also learnt to speak Tamil in the Nagercoil slang.
In 2013, she signed her first Kannada film, Darling, directed by Santhu where she starred opposite Yogi.
Muktha is a trained classical dancer and has done many stage shows. She is also managing a beauty salon.
Personal life
Originally from Angamaly, Muktha was born as Elsa George, the youngest of two children to George and Saly at Kolenchery. She has an elder sister, Doshy Marya George. She went to St. Augustine's Girls Higher Secondary School, Kothamangalam, Kerala.
On 23 August 2015, she got engaged to Rinku Tomy, brother of Rimi Tomy. On 30 August 2015 she married him at St George Catholic Forane Church in Edappally, Kochi. She gave birth to a baby girl on 2016.
Meenal
From Wikipedia, the free encyclopedia
Years active 2000–present
Moubani Sorcar
From Wikipedia, the free encyclopedia
21 October 1987
Years active 2009–present
Moubani Sorcar (born Purbita Sorcar on 21 October 1987) is an Indian actress and painter. She is daughter of magician P. C. Sorcar Jr.
She made her acting debut opposite Prosenjit Chatterjee with Anup Sengupta's Bengali film Badla (2009).
Manochithra
Manochithra
Manochithra born 5 March 1995, is a former Indian film actress. She has appeared in Telugu, Tamil-language and Malayalam movies. She made her Malayalam debut with the movie Mazhanilavu in 1983 with Prem Nazir in the lead. She is the daughter of Tamil actor T. S. Balaiah and Mallika.
Manjula Vijayakumar
From Wikipedia, the free encyclopedia
Born 4 July 1954
Died 23 July 2013 (aged 59)
Kavitha Vijayakumar (step-daughter)
Dr Anitha Vijayakumar (step-daughter)
Personal life
She and actor Vijayakumar got married in 1976. The couple have three daughters, Vanitha, Preetha and Sridevi.[1] Arun Vijay, Anitha, and Kavitha are her husband's children from his first marriage. Sanjeev and Sindhu are her nephew and niece respectively (elder sister's son and daughter respectively).
Acting caree
Death
Manjula died on 23 July 2013 in SRMC at Chennai after falling down from bed and being admitted to hospital. Her death was caused by kidney failure and a blood clot in the stomach.
Mayuri Kyatari
Mayuri Kyatari
Born 11 July 1992
Other names Mayuri Kyatari
Years active 2015–present
Mayuri Kyatari (born July 11, 1992) is an Indian film actress and model. Kyatari began her career in the Kannada serial Ashwini Nakshatra, which made her famous. She debuted in the Kannada movie Krishna Leela. Featuring in Ishtakamya, Nataraja Service and Rustum.
Early life
Mayuri Kyatari was born to Geetha and Prakash Kyatari in Hubli, Karnataka, and was brought up there. After doing her schooling in Hubli St Michaels, she completed her Pre-university at Fathima College in Hubli. She graduated in commerce from Oxford college Hubli. She was also an anchor for four years during her career in the industry. She was first seen in the Kannada serial Ashwini Nakshatra, where she played role of Ashwini, wife of a superstar.
Meera Krishnan
From Wikipedia, the free encyclopedia
1 January 1968
Years active 2003–present
Meera Krishnan (born 1968) is an Indian actress, who has appeared in Tamil-language films and television serials. She started her career as an announcer on the public broadcaster Doordarshan and later became a newsreader for Sun TV before acting in films and teleserials. She is also a Veena player.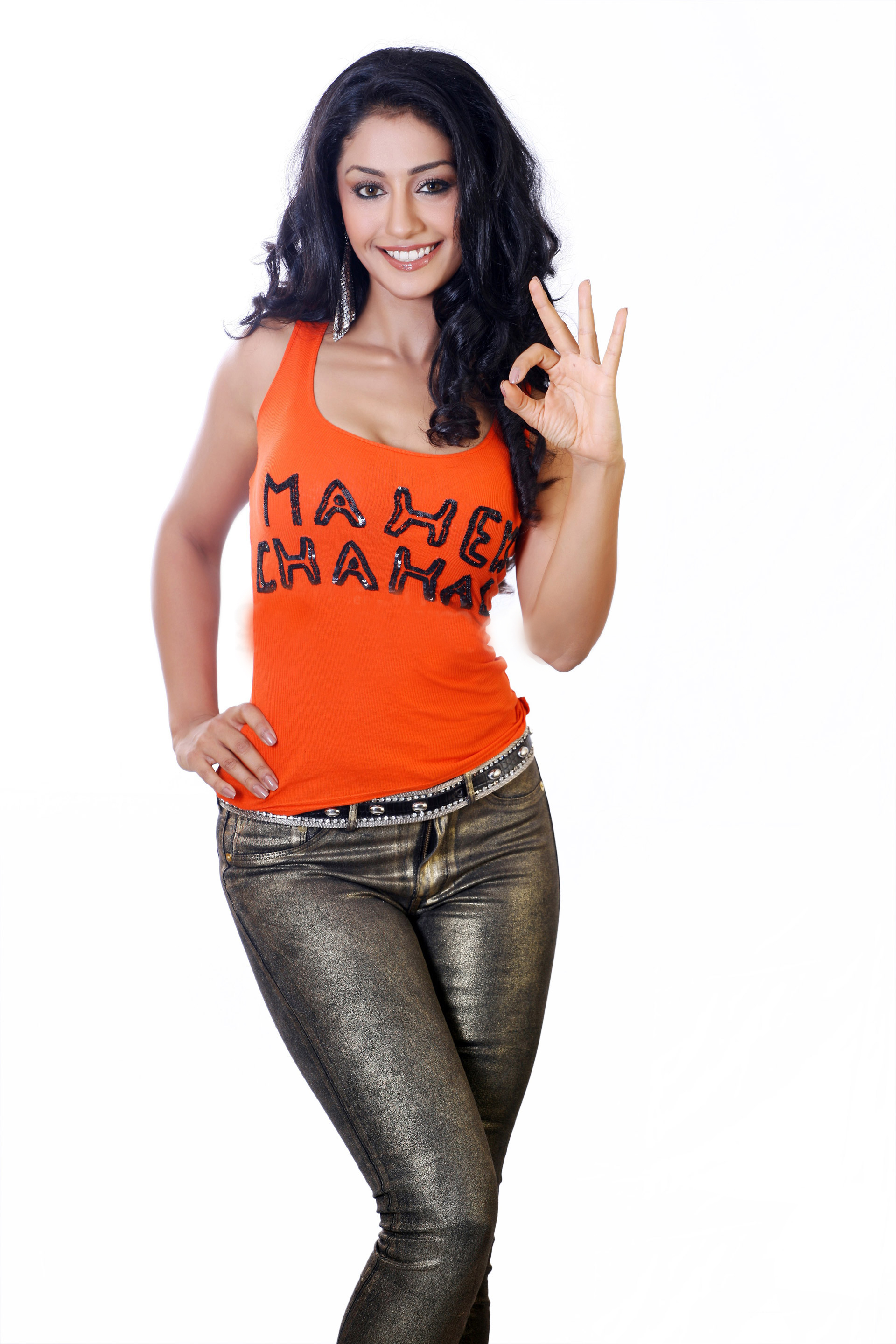 From Wikipedia, the free encyclopedia
Mahek Chahal
Born 1 February 1979
Years active 2002—present
Mahek Chahal (born 1 February 1979) is a Norwegian actress and model of Indian origin who appears in Bollywood films. Chahal was a contestant on Bigg Boss.
Career
Mousumi Saha
From Wikipedia, the free encyclopedia

Years active 1995–present
Mousumi Saha is an Indian actress. She acts in films of many languages. She also starred in 58 episodes of the Star Jalsha serial Khokababu, airing from 2017 as "Kaushalya Mukherjee"
Mandakini (actress)
From Wikipedia, the free encyclopedia
Mandakini
30 July 1963
Other names Mandakini Joseph Thakur
Spouse(s) Dr. Kagyur T. Rinpoche Thakur (1990–present)
Mandakini (born Yasmeen Joseph 30 July 1963) is a former Bollywood actress. She is best remembered for her role in the 1985 movie Ram Teri Ganga Maili.
Early life
Career
Starting off as an unknown girl from Meerut, Yasmin was rejected by at least three film makers before Ranjit Virk changed her name to Mandakini and signed her up for Mazloom. Before the film could take off, Raj Kapoor discovered her at age 22 and cast her in a lead role in the 1985 movie Ram Teri Ganga Maili with the screen name "Mandakini" opposite his youngest son, Rajiv Kapoor. The movie was a blockbuster, and it earned Mandakini a Filmfare nomination as Best Actress. She caused a stir after she was seen partially nude in two sequences of the film. Mandakini acted in a few more successful films, such as Dance Dance with Mithun Chakraborty, Kahan Hai Kanoon with Aditya Pancholi and Pyaar Karke Dekho with Govinda, but never recreated the success of her first movie.
The Dawood connection
After 1989, Mandakini mysteriously stopped signing films, though she had several film releases in 1990 and eventually faded from Bollywood. In the early nineties, photographs began circulating of Mandakini in the presence of dreaded gangster Dawood Ibrahim. There were reports doing the rounds that the two were having an affair, and the photos only served to fuel them. One of the theories put forward was that Ibrahim, who was known to have a keen interest in Bollywood and had financed movies, had pressured Rajiv Kapoor into casting Mandakini, and she was Ibrahim's mistress. Later, it was alleged that she had moved to Dubai to be with him.
Mandakini vehemently denied the reports linking her relation to Dawood. While she admitted to knowing and being on friendly terms with him, she claimed that they did not know each other personally, saying that "I know Dawood but I'm not his woman".
Later career
Mandakini's career suffered a serious setback. She quit movies after Zordaar in 1996 and has lived in Mumbai with her husband and children. Since then, she has made attempts to reinvent herself. She released two pop music albums – No Vacancy and Shambala – neither of which was a success.
Currently, she runs classes in Tibetan yoga and is a follower of the Dalai Lama. With her husband, she runs a centre for Tibetan medicine, which is commonly known as the Tibetan Herbal Centre in the area.
Personal life
In 1990, Mandakini married a former Buddhist monk, Dr. Kagyur T. Rinpoche Thakur. Thakur gained fame in childhood as the baby featured in Murphy Radio advertisements in the 1970s and 1980s. They have a son named Rabbil and a daughter Rabze Innaya Mandakini.
Mreenal Deshraj
Mreenal Deshraj is the fashionista of the small screen. While her professional life is full of happiness, her personal life is not a bed of roses. Recently, she opened up on her failed relationships!
We all get unlucky in love and sometimes it hurts to give love to the wrong people. While we have the best life, not having 'true love' will always make us feel alone. And Ishqbaaaz fame, Mreenal Deshraj's story is quite similar. The actress, who has been the face of every hit series on the small screen, hasn't found her dream man yet.
Currently, Mreenal is having a content acting career and she is hailed as the fashionista of the small screen, thanks to her enactment of 'Janhvi Oberoi' in Ishqbaaaz. She has also featured in shows like Bharat Ka Veer Putra — Maharana Pratap, Doli Saja Ke and Naagin 3. However, after having a content professional life, she feels she is unlucky in love. Scroll down to find out why!
Recently, in an interview with The Times of India, Mreenal opened up on her failed relationships. In her last relationship, she wanted to get married but it was just a one-sided wish. The actress shared about the same and said, "We wanted different things in life and so, parted ways mutually. Looking back, I have never been lucky in love, and always ended up choosing the wrong person. I realised that I was just a trophy girlfriend for all my ex-boyfriends. I wanted to get married, but it was only my idea, I guess. They did not want to end the relationship, but were not ready to commit either."
She further added, "Every heartbreak has affected me and there was a time when I had stopped meeting people. Now, I am single and happy. I don't have the time for more emotional drama."
However, the actress still believes in love, and stated, "I believe that everything happens for the better. Such experiences teach you a lot and make you stronger. I am waiting to meet my Mr Right now. I am happy that I did not get married to any of my exes, as all I would do was adjust according to their requirements."
In a throwback interview with The Mag Zone, Mreenal had shared how she ended up in acting. She had stated, "Acting came my way when I broke up in life. I didn't know what to do, as my ultimate goal was to get married but it didn't happen. I was lost; I never wanted to become anything. So every year I used to come to Bombay as my cousins live here. So it was Prithvi Theatre. I got an offer for a play, 'Yahudi ki Ladki'. There someone spotted me as I used to go there for coffee every day. Now I got this offer, so I said okay because I had nothing as such to do at that point in time. After workshops, I did plays and it all began from there."
Well, we hope Mreenal finds her true love!
Mreenal Deshraj 99870 51357 . mreenald Pgmail.com, www.mreenal.com
Monalika Bhonsle
Through PartyMap you can instant contact Monalika Bhonsle's manager or booking agent and get Monalika Bhonsle price, rate & number. After all, unless you're living under a rock, we're sure you might have vibed with his amazing confident and captivating personality and top notch acting skills. The skill and the talent that Monalika Bhonsle brings to the table is something that is evident as we see him rising up as the most popular artists amongst all age groups and especially youth. Since we feature a wide range of different artists from all around the world, you can rely on us to help you get to know how to book Monalika Bhonsle for a concert wedding or a show. Now come on, we cannot help but be star struck with his exceptional acting skills, charm and persona, so if you're looking for someone who can add the unforgettable feel to your wedding or event , product launch, it has got to be him. So no matter what the occasion might be, you can check Monalika Bhonsle's availability so he can set the stage as well as your hearts in a state of trance. We also have our Premium Customer Assistance service which helps you know the booking process & how much does Monalika Bhonsle charge fees for a show. So if you aren't a fan already, trust us, Monalika Bhonsle will change your mind in under just a minute. After all, you can run, you can hide but you can't ignore his incredible talent. So why not make sure you make all the stars come to life at your wedding or event, product launch by clicking the booking button for Monalika Bhonsle via the best artist booking platform - PartyMap.in
Filmography
Uttaran 2008
Chanda (2009-2013) unknown episodes TV Show
Kkusum 2001 Priyanka TV Show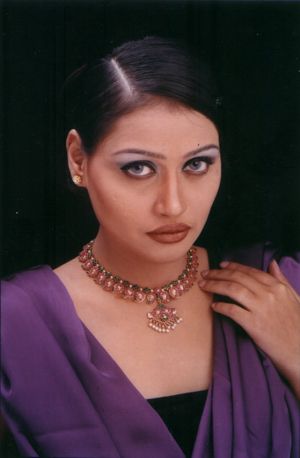 Monalika Bhonsle bmonalika@gmail.com
Meenakshi Anand
Meenakshi Anand is a Actor. Meenakshi Anand has mostly worked in Nepali and has worked in languages like Nepali. Check out this page for more updates on Meenakshi Anand.
The Nepali 'Juni' (Incarnation) was released in 1983. The movie featuring actors like Bhuwan KC and Meenakshi Anand was one of the successful movie of that time. 'Juni' was produced by Sujata Production Pvt. Ltd
Malvika Raaj
Malvika Raaj is the name of a well-known Indian actress and model, who started her acting career as a child artist with the famous Bollywood film Kabhi Khushi Kabhi Gham in 2001. Recently she came into limelight after her comeback news.
Description
Born: Mumbai, 18 September 1990
Aunts: Anita Raj, Roopa Malhotra
From Wikipedia, the free encyclopedia
Meenakshi posing with a copy of the Thangam magazine
6 August 1982
Career
Meenakshi first appeared in two Telugu ventures, the historical fiction Hanumanthu and the devotional film Sri Satyanarayana Swamy, under her birth name Pinky Sarkar; the latter featured her as goddess Lakshmi, with a reviewer from Indiaglitz.com writing that she "failed to emote well".
Breakthrough (2007–2010)
In 2007, she made her Tamil debut in Karuppusamy Kuththagaithaarar, playing the role of Raasathi, a first year medical student. She made an impression in the film and was subsequently flooded with similar girl next door roles. Not wanting to becoming typecast, she rejected all roles, took a break from acting and completed her education before returning to Chennai.
In 2009, she had her next Tamil release, TN 07 AL 4777, which was a remake of the Hindi film Taxi No. 9211. She played the role of Pooja, a "rich extrovert and party loving cosmopolitan girl", for which she went in for a fashion makeover. That year, she starred in two more Tamil films, Sundar C.'s Perumal and Raghava Lawrence's Rajadhi Raja, besides making a special appearance in a third, Vishal's Thoranai;[7] however all films were box office failures. The following year, she was seen in Karu Pazhaniappan's Mandhira Punnagai and Agam Puram, after which she did not act for over three years as she was pursuing her MBA degree and taking care of her father who was not well.
Work after sabbatical (2014–present)
Manasa Radhakrishnan
From Wikipedia, the free encyclopedia
Manasa Radhakrishnan
29 September 1998,
Manasa Radhakrishnan is an Indian film actress who appears predominantly in Malayalam cinema Industry.
Personal life
Career
Manasa made her acting debut as a child artiste with the 2008 movie Kannuneerinum Madhuram. She has also appeared in Kadaksham, Paulettante Veedu, Balasa and Villali Veeran as a child actor. She played a significant role in Tiyaan starring Prithviraj Sukumaran and Indrajith Sukumaran in lead roles. She played the female leads in Kaattu and Vikadakumaran She is set to make her Tamil debut with Paramaguru.
Mona Ambegaonkar
Born 05 March 1970
Occupation Actress
Children 1
Mona Ambegaonkar (born 05 March 1970) is an Indian actress who works in Hindi films and television.[1] She has featured in over 15 plays, 18 feature films, 38 TV projects, 37 advertising campaigns. She had a minor role in film Hazaar Chaurasi Ki Maa and medical drama Dhadkan (TV series) as Dr. Chitra.
She plays the role of Vasudha, a South Indian woman who is confronted by the truth of her son Kartik (Devansh Doshi) being gay. Being from a traditional society and bound within a patriarchal family, she finds it very difficult to accept her son's sexuality. She also is scared that her strict husband Damodar (played by eminent actor Ananth Narayan Mahadevan) will find out about the truth.
She won the award for Best Performance in a Supporting Role at Out At The Movies, Winston-Salem for her role in the film Evening Shadows.
Television
Episode 1.18-1.19 (1995) as Karuna
Episode 1.108-1.109 (1997) as Raksha
Episode 1.132-1.133 (1998) as Shilpa
Episode 1.176-1.177 (1999) as Anju
Episode 1.268-1.269 (2001) as Reena
Web series
Skills
Monalika Bhonsle is a Hindi actress who appeared as Priyanka in Ekta Kapoor's Kkusum… Ek Aam Ladki Ki Kahani on Sony Entertainment Television. Monalika was born and raised up in Maharashtra, India. She was a popular face in the small screen industry. She has enormous skills in acting which keep her away from the group of the prospering actors and actresses. She became popular for appearing negative roles. Without getting any help from the renowned personalities, Monalika had made her way in the industry all because of her hard work and outstanding talent on screen. She is the sister of Bobby Bhonsle
, an actor and the writer of Kasamh Se
and her sister, Sonalika, the Creative Head of Betiyaan.
Monalika got the chance to appear in the television serial, Saathi Re on STAR One channel, where she received praises and appreciation. She was also noticed by the Balaji Telefilms and offered her a role in Kkusum. Later, she was roped in to play the role of Chanda in the Indian soap opera, Uttaran on Colors TV. Her character is a greedy widow, who portrays as a religious person and makes the people believe that she is a good person. But behind it is a real Chanda who wants all the amenities in life, so she lives with her brother where luxuries and wealth are present.
She also acted as Neelima Thakur, the wife of Bhai Raja (played by Ayub Khan
) in the Hindi serial, Rakhi – Atoot Rishtey Ki Dor on Zee TV. Her excellent performance as a housewife is the most distinct role she has ever done. Her previous works include the Balaji Telefilms' Kesar, Kya Hadsaa Kya Haqeeqat and Sony Entertainment Television's Kutumb. She also appeared as Avantika Sikand in the thriller show, on STAR Plus and also in Kabhii Sautan Kabhii Sahelii.
Monalika is an animal lover too. She has a Lhasa Terrier dog which she named Pepper. However, she lives in an apartment in Seven Bungalows and she shoots the whole day, that's why she couldn't take care of her dog. Good thing is, her friend Poonam Joshi
is there to help her when she's not around. Later, she decided to give her dog to Prem, who is one of the Sphere Origins team. After that, Monalika felt bad, but she was unable to do anything, because of her acting schedules.
Manasi Varma
Born 11 January 1966, India
Television
Akela as Roma (Episode 25) (2006)
Nivetha Pethuraj
From Wikipedia, the free encyclopedia
Nivetha Pethuraj
Pethuraj in 2018
Born 30 November 1991
Nationality Indian
Occupation
Film actress
model
Years active 2016 – present
Nivetha Pethuraj is an Indian film actress, and model who appears primarily in Tamil and Telugu films. She made her acting debut with Oru Naal Koothu (2016).
Early life
Nivetha Pethuraj was born in Madurai to Tamil parents. Immediately after her birth, she moved to Thoothukudi, where she did her early schooling
At the age of 11, she left the country for Dubai, UAE along with her parents and studied in Crescent English high school. She has lived in Dubai for about 10 years.
In 2015, she won the Miss India UAE pageant.
Namrata Rao
Born 10 June 1980
Occupation Film editor
Years active 2008 – present
Namrata Rao (born 10 June 1980) is an Indian film editor, who works in Hindi cinema, where starting with Oye Lucky! Lucky Oye! (2008), she edited films like Ishqiya (2010), Band Baaja Baaraat (2010) and Kahaani (2012). She is most famous for editing and acting in the film Love Sex Aur Dhokha (2010) for which she received the Filmfare Award for Best Editing in 2011. She received National Film Award for Best Editing and Filmfare Award for Best Editing for the critically acclaimed Kahaani (2012).
Early life and education
Born to a middle-class family in Delhi, she obtained a degree in IT, but left the field to pursue film.
Career
She started her career as a graphic designer, also worked with NDTV for a while, before deciding to study film making at Satyajit Ray Film and Television Institute, Kolkata.
Neha Bamb is an innocent looking girl and an actress with immense potentials. She belongs to a Marwari family who originally hail from Jodhpur but Neha was born in Mumbai on 9 May, 1985 and was brought up in Mumbai.
She was interested in acting and modeling since her early years and made her debut in the serials with Kaisa Ye Pyar Hai in 2005. she played the female lead Kripa Sharma in the serial. The serial was produced by Ekta Kapoor and was directed by Jitu Arora. The serial was the story of a boy and girl who even after many differences fall in love with each other. The story was somewhat similar to famous Bollywood movie Dilwale Dulhania Le Jayenge and was termed as DDLJ of Indian television. The serial was highly popular and her acting made her a popular fact in Indian households. Neha received best actress award for 2006 for the serial as well as Best Couple Award was given to her with Iqbal Khan for the serial.
After the conclusion of this serial, she again appeared in 2007 as Mahi Malhotra in Zee TV serial Maayka which was produced by Dheeraj Kumar and directed by Ashwin Verma and Niranjan Malhotra. It was the story of three daughters of a family. Their parental house (Mayka) is destroyed by miscreants and due to that a number of misunderstandings are created between the sisters. This serial was also very well received by the audiences and Neha became a household name again for some years to come.
Neha Bamb
Born India
Occupation Actress
Years active 2001-2009
Spouse(s) Thab (m.2007)
Neha Bamb is an Indian actress. She is known for playing the role of Mahi in Maayka and Kaisa Ye Pyar Hai as Kripa.
Neelima Rani
From Wikipedia, the free encyclopedia
Neelima Esai Rani
Neelima recent casual pic
Born 6 November 1986
Career
Neelima started her career in Oru Pennin Kathai when she was in school. In her summer vacations she also did feature films like Thevar Magan, Virumbugiren and Pandavar Bhoomi. When she was 15 she played the second heroine role in Acham Madam Airyppu — Brindavanam. She acted in the 850 episode Sun TV serial, Metti Oli in 2002.
Nikunj Malik
From Wikipedia, the free encyclopedia
Nikunj Malikl
Malik at Shiana N C's ramp show, 2014
Born 30 October 1987
Occupation Actor, Footwear Designer (Graduate & Post graduate NIFT )
Years active 2011 – present
Nikunj Malik (born 30 October 1987) is an Indian film actress and TV personality.
Career
Malik debuted as a contestant on the Indian reality wedding show, Rahul Dulhaniya le Jayega. The show first aired on NDTV Imagine on 1 February 2011. Although she was one of the most popular contestants, Malik opted out of marriage in the finale episode.
Nikunj Malik is a graduate & post graduate from india's best fashion design college NIFT. She specialises in footwear designing. She also cleared IIM-A for doctorate but dropped out.
Malik has endorsed Indian spice brand, R-Pure, and thermal wear brand, Shera.
Niti Taylor
From Wikipedia, the free encyclopedia
8 November 1994
Years active 2010–present
Media
In December 2015, Taylor was declared as the highest placed newcomer in the 50 Sexiest Asian Women list of the UK based newspaper Eastern Eye.
Career
In 2016 she appeared in the music video "Parindey Ka Pagalpan" opposite Siddharth Gupta.
In 2017, she portrayed the character of Shivani in crime thriller Ghulaam opposite Param Singh.
In 2019, Taylor portrayed the character of Mannat Kaur Khurana in Ishqbaaz opposite Nakuul Mehta. Same year she appeared in a Punjabi-language music video "Cappuccino" opposite Abhishek Verma.
In 2020, she came up with a YouTube story series named Taylormade Stories.
Personal life
Nithya Das
From Wikipedia, the free encyclopedia
Nithya Das
14 May 1981
Spouse(s) Arvind Singh (2007–present)
Career
Personal life
Nithya Das married Arvind Singh Jamwal on 17 June 2007 in Guruvayoor Nithya met him in 2005 when she was traveling to Chennai on Indian Airlines and Arvind was a member of the flight crew. The couple have a daughter Naina Jamwal born in 2008 and a son Naman Singh Jamwal born in 2018. They were settled in Kashmir and now shifted to Kozhikode.
From Wikipedia, the free encyclopedia
Nikita Anand
Nikita Anand at the Indian Premiere of Fast Five
Born
Nikita Anand
1983
Nikita Anand is an Indian model, actress, television presenter and former beauty queen who was crowned Miss India Universe 2003. She represented India at Miss Universe 2003 where she was unplaced, ending India's eleven-year streak of consecutive placements in Miss Universe, from 1992 through 2002.
Early life
Nikita was born to a Punjabi family in Jalandhar, Punjab. Her father is Brigadier S. S. Anand, a doctor in the Indian Army; his frequent transfers led to Nikita studying in different schools (St. Mary's Pune, Maharashtra; Bishop Westcott Girls' School, Ranchi, Jharkhand; Cathedral and John Connon, Mumbai; and NIFT, Delhi). She also has a brother.
Personal life
Anand is a collector of watches. "I love watches but very rarely do I find a piece that appeals to my sensibilities. I am always on the look-out for high-end watches. I would love to add more, but it just doesn't happen very often," she said. Her favourites in her collection are her IWC and Guess watches. Anand also loves shopping destinations Milan, Kuala Lumpur and Dubai. She is now the member of International Women's Film Forum of AAFT.
Career
Anand began participating in beauty pageants at an early stage, and was crowned as Miss Ranchi at the age of 13. She went on a dietary regime when she was in class 10.
While being a second-year student of NIFT Delhi, she won the Femina Miss India contest in 2003. Her final question in the contest was whether she thinks that forgiveness is better said than done, to which she answered "To err is human, to forgive divine, and we have to forgive and move on to make life better." She was crowned by preceding winner Neha Dhupia, and given the chance to represent India at the Miss Universe pageant in Panama City, Panama. However, she failed to place, breaking India's 11-year streak of placing in the Top 10 from 1992 to 2002.
At the Miss Universe contest, her national costume and ethnic dresses were designed by Ritu Kumar, while Ashley Rebello put together her evening gown and western outfits. She was also helped by Dr. Sandesh Mayekar (dental care), Dr. Jamuna Pai (skin care), Bharat and Doris Godambe (hair and make-up), Dr. Anjali Mukherjee (diet), Finesse Shoes, New Delhi (shoes), Sabira Merchant (speech and diction), and IDEA (Integrated Dance Exercise Academy, physical fitness).
After doing stints of modeling for print, walking the ramp, and anchoring shows on fast cars and cricket on television, she debuted in Bollywood in the film Dil Dosti Etc. Her co-star in the movie was Shreyas Talpade and she played the role of Prerna, an outgoing college student. Although the movie received mixed to negative reviews, her performance was appreciated by Taran Adarsh, who went on to say that she has the trappings of a fine actress.
Accomplishments
Anchoring
Cup Tak on Star News
Lage Raho India on Star News
NASCAR on Zee Sports
Cricket Tri Series in Malaysia
Compering
SAARC Car Rally Summit 2007
Launched Trendz - a fashion channel
Ford at Auto Expo 2006, in New Delhi
Launch of ICICI Indian Airlines Platinum MasterCard
Mahindra & Mahindra
Ebony
Idea Cellular
TVC commercial
Dabur Vatika
Ramp modelling
Modelled for Satyapaul amidst the magnificent and electric interiors of the internationally renowned wax attraction-Madame Tussauds in London in March 2004.
Sashayed for Burlingtons in Mumbai.
Modelled for creations of budding fashion designers at graduation shows of fashion institutes like NIFT, NIFD, JD and IIFT.
Modelled in shows - 'Passion for Colour' by Times of India, Bridal Asia Show 2003, Femina Bridal Show 2004.
Worked with leading fashion stalwarts like JJ Vallaya, Ritu Kumar, Mona Pali, Siddharth Tytler.
Media work
Sony Erricson
Maruti Suzuki Zen
Indian Airlines
Wills Sports
Jindal Diamonds
Rayban
From Wikipedia, the free encyclopedia
Nimrat Kaur
Kaur in 2018
Born 13 March 1982
Occupation Actress
Years active 2002–present
Early life and background
Kaur was born into a Sikh family in Pilani, Rajasthan. Her father was an Indian Army officer, and she has a younger sister, Rubina, who is a psychologist based in Bangalore. Her family lived in Patiala, and she studied at Yadavindra Public School, Patiala. In 1994, her father was abducted and killed by Kashmiri Terrorists. Thereafter, her family moved to Delhi-suburb, Noida, where she grew up and attended Delhi Public School, Noida. Later, she studied at Shri Ram College of Commerce, Delhi University and obtained a B.Com Hons in commerce.
Career
Kaur in 2014
After her studies, Kaur moved to Mumbai and worked as a print model. She began working as a theater actress appearing in plays such as Baghdad Wedding (2012), All About Women and Red Sparrow, working with directors like Sunil Shanbag and Manav Kaul.
Kaur was launched in a two-part music video for the songs "Tera Mera Pyar" by Kumar Sanu and "Yeh Kya Hua" by Shreya Ghoshal in 2004. The videos were directed by writer-editor Apurva Asrani. She also did TV advertisements.
Kaur came to public attention when she appeared in a Cadbury Silk commercial.
Kaur attended the Cannes festival for the second time for the epistolary romantic film The Lunchbox (2013). The film was a commercial and critical success. Kaur received rave reviews for her portrayal of a lonely wife who begins a friendship with a man (played by Irrfan Khan) through letters. Raja Sen of Rediff.com said of Kaur's performance: "It is a disarmingly natural performance that is impossible to forget and difficult to analyse, and in this limited space one may merely express admiration." Jay Weissberg of Variety called her a "radiant presence" and Pratim D. Gupta of The Telegraph said that "Nimrat strips off all the sentimentality to attach dignity and grace to the character. This one's a sparkling debut."
In 2016, she acted in the war drama Airlift, alongside Akshay Kumar. Based on the civil operation of evacuation of Indians based in Kuwait during the Iraq-Kuwait war, the film was released on 22 January to mostly positive reviews. Rajeev Masand in his review wrote: "For the most part, the film feels authentic, and Nimrat Kaur blends right in. Just a wee bit awkward in the early scenes, she comes into her own by the time she must deliver a scathing monologue during a crisis of faith over her husband's actions." The film was a financial success. Kaur also began portraying Rebecca Yedlin in the second season of the American television series Wayward Pines in 2016.
Web series
YearTitleRoleNotes2016 Love Shots Arshi Film #1: The Road Trip
Niki Aneja Walia
From Wikipedia, the free encyclopedia
Niki 2019
Niki Walia (née Aneja) is an Indian television and film actress.
Personal life
Career
Niki has worked as a model, compere, VJ, host and actress on TV and Film (Bollywood). She has acted for nearly 30 years in over 31 television serials across genres.
She is best known for her role as Dr. Simran Mathur in the Hindi TV series Astitva...Ek Prem Kahani on Zee TV. She had beautifully played the role of Nikki in Zee TV serial "Baat ban jaye"
Niki has also been a Runner-up Miss World University in 1991, resulting in her being World Ambassador for Peace 1991–1992. She worked in Cloud 9 which was UK's first British Asian soap.
Neeti Wagh is an actress, known for Shuruaat Ka Interval (2014), Fan Club (2011) and Interval 3D (2014).
Neeti is an Indian actress, comedian, singer and also an Anchor she established her career in Bollywood cinema and film industry. She is an artist and lived in Mumbai, Maharashtra. Neeti is a recipient of several awards in television cinema and film industry and known different languages like English, Hindi and Punjabi and belongs to Punjabi family background. She also cast in brilliant television cinema and films a lead role as an actress and a playback singer and organised the fantastic magical and entertainment events for their audience..
She played the lead actress role in television cinema, and serials as for three episodes for life ok show such as Savdhan India, story name – Laalach, Bela ki Shadi and Choti maa for different types of roles. A standup comedian for Sahara one show called as champions along with the and Kashif Khan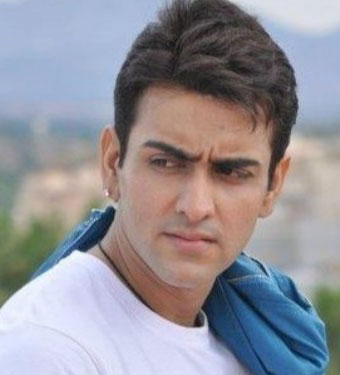 . She has been work for Radio such as fever 104 FM and Big FM and one of the four finalists in Solo standup comedy shows for ladies special on the channel Zee TV. She has sung for a Pakistani film and film named as "main hun shahid Afridi ", the song name is Masti mei Dubi rat h.
She was also nominated for best singer award category for ARY golden globe Awards 2014 alongside Parveen. She played a role in Bollywood films industry with Irrfan Khan
, and she played Irrfan Khan neighbour's in the film bilo barber who is directed by Priyadarshan. The production house produces the Red chillies. She started her first blog and as her first featured post, here is to Neeti. She is an actress and stands up comedian and also a singer. You might have seen in colours and sony tv. NEETI WAGH is an actress popular from SHURUWATO KA INTERVAL 2014, Fan club in 2011 and interval 3D.
She appeared in various shows it reflects her hard work toward her career and travels extensively for her performance, and did live music concert's also with Priya. Neeti was a model initially and didn't leave her modeling after offering her first film and also an extremely talented actress and also a gorgeous model. She is a beautiful and young singer as well as an actress. She enjoyed her passion and organized a live music concert on YouTube and also saw with her partner Priya in lots of live music concerts. Neeti Wagh is such a multi-talented actress with a gorgeous face and fantastic singing.
Neeti Wagh Mgr. Meeta - 98200 35135 talent@ultimatedestinationsandevents.com
From Wikipedia, the free encyclopedia
Navina Bole
Navina Bole was born in Mumbai. She received a degree in commerce and trained as a Bharat Natyam dancer.
She started her career with modeling before appearing in television commercials for brands including Fair & Lovely, Dabur Vatika, Fair one, Chevrolet, Reliance, and Nokia. She has also done music videos for Jagjit Singh, Ghulam Ali, Abida Parveen, Amaan & Ayaan Ali Bangash, DJ Jayanta Pathak & DJ Taral.
She dated Actor-Producer Karran Jeet and became engaged to him on January 22, 2017. They married in March 2017.
Navina Bole 2635 8193 Mob: 98203 99857 Email: navina 005Pyahoo.com
Nalini Prava Deka
From Wikipedia, the free encyclopedia
Nalini Prava Deka
Born 11 March 1944
Died 15 June 2014 (aged 70)
Years active 1964–2014
Nalini Prava Deka (11 March 1944 – 15 June 2014) was an author, poet, storyteller, actress and playwright from Assam, a state in India encompassing the Brahmaputra Valley. She was honoured at a 2012 gathering in Ledo by the Assam Sahitya Sabha (Assam Literary Society). Deka promoted Assamese heritage, traditional customs, weaving and fabric art, cooking and folk music with her husband, Bhabananda Deka. They researched traditional Assamese lifestyle, art, literature and culture. Deka was the first female editor and publisher of a children's magazine, Phul (Flower), and wrote 30 critically praised books. All India Radio broadcast Deka's radio plays on issues related to women and children.
According to the Assam Tribune, Deka has "been like an institution to our society" and "has contributed immensely to the cultural and economic spheres of our state". Dainik Sankarjyoti, an Assamese daily published in Guwahati, described how she played a significant part in nurturing the traditional indigenous Assamese lifestyle and social ethos by promoting indigenous Assamese weaving traditions (maintaining taat xaal—hand looms for weaving mekhela sadawr and suriya chapkawn) and dheki (traditional Assamese crop grinders for rice and pithaguri. Deka died on 15 June 2014 in Guwahati. ChaiTunes released a music video as a tribute.
Assamese lifestyle
A poet, Deka inculcated the legacy of Assamese culture and heritage in her children. She set up an indigenous Assamese traditional hand loom (taat-xaal ) at her homes in New Delhi and Guwahati to produce hand-woven fabrics and garments. Deka wore her hand-woven mekhela-sadawr and wove suriya-sapkawns for her husband to wear. She set up a crop-grinding tool (dheki ) at home, using it to producing her family's food from organic herbs. Raw paddy, including rice, wheat and lentils, was ground to produce traditional Assamese food and snacks such as saul, kumawl saul, bora saul, sira, aakhoi and xandawh. Deka demonstrated self-reliance, even in the city.
Author
Deka wrote and edited a total of 30 books, mostly in Assamese. Some of her writing, including short stories, have been translated into English. Deka's books have been reviewed by Maheswar Neog, Bhupen Hazarika, Pramod Chandra Bhattacharya, Sheelabhadra, Rammal Thakuria, Bhabananda Deka, Bisweswar Hazarika and Kanak Chandra Deka. She had a cordial relationship with Bhupen Hazarika and Mamoni Raisom Goswami (Indira Goswami), and Hazarika wrote an article about one of her books.A compilation by Deka and her husband entitled Sahityik Dampati Adhyaksha Bhabananda Deka–Nalini Prava Deka was introduced on 4 December 2014 in Guwahati. Another book (An Extraordinary Assamese Couple, about Deka and her husband) was introduced on 28 February 2015 by Dutch scientist and author Constantin Aurel Stere.
She wrote three short-story collections, including 2011's Elandhu (Smut, with some English-language stories) and Ebigha Mati (A Plot of Land) (1990). Deka's short stories emphasized brotherhood and religious tolerance. Many of her poems were played and sung by Assamese musicians and singers. Deka began editing a popular children's magazine, Phul (Flower), in 1987 and printed and published the magazine for several years on her own printing press.
Playwright
Deka was a popular Assamese first-generation female radio playwright in Assam since the early 1970s. Her plays centered around issues concerning women and children, and many were broadcast on All India Radio from Guwahati. Deka acted in some of her radio plays and onstage.
नम्रता साहनी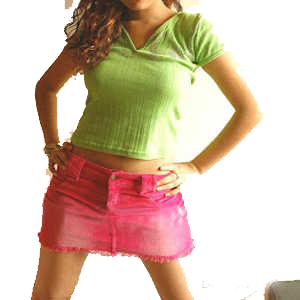 अभिनेत्री
नम्रता साहनी नम्रता साहनी एक भारतीय अभिनेत्री, आवाज अभिनेत्री और गायिका हैं, जो हिंदी, अंग्रेजी और पंजाबी भाषा बोलती हैं। नम्रता वॉयसिंग / डबिंग इंडस्ट्री की दिग्गज हैं। उसकी एक थिएटर पृष्ठभूमि है, लेकिन डबिंग और आवाज के लिए कोई पेशेवर प्रशिक्षण नहीं लिया।
विकिपीडिया (अंग्रेज़ी)
Nikii Daas
7 August 1988
Nikii Daas (born August 7, 1988) is an Indian model, actress and beauty queen. She was crowned winner at the Gladrags beauty pageant and later won the title of "Miss Charming" while representing India at the international pageant Best Model of the World in Turkey. Daas started to model professionally soon after that. Daas has appeared in campaigns for brands like Spykar Jeans, Dolce & Gabbana, Globus, Donear suitings, Bombay Dyeing, Mag Wheels, Toyota Innova Car with Aamir Khan, Gold Souk (Dubai) – Mikura Pearls, and Paaneri Sarees. She has walked the ramp for designers like Satya Paul, Raymonds, Shakir Shaikh, Marc Robinson, Prasad Bidapa, Elric D'souza, Lubna Adams, and Viveka Babajee. She was featured in the Kingfisher Calendar.[when?] She made her acting debut in the 2013 kannada film Mandahasa.
Namitha Marimuthu
Namitha Marimuthu Biography
Namitha Marimuthu is an Indian model, who predominantly works in the Tamil film industry. She debuted as both an actress and playback singer in the Kollywood movie Nadodigal 2 directed by Samuthirakani. She is the first Indian transgender represented India in Miss Trans Star International. She also participated in Miss Chennai, Miss Pondicherry, Miss Tamil Nadu, and Miss India in Trans Category.
Bigg Boss
Namitha is one of the contestants in Bigg Boss Tamil season 5 that airs on Star Vijay TV, hosted by Kamal Haasan.
Nalini (actress)
From Wikipedia, the free encyclopedia
Born
Rani, 22 March 1964
Occupation Actress
Years active 1980–1988
2000–present
​​(m. 1987; div. 2000)​
Children Aruna, Arun (b.1988)
Personal life
Nalini was born as second among eight children to Moorthi and Prema at Tamil Nadu. Her father was a choreographer in Tamil movies and her mother was a professional dancer. She has 7 siblings, one sister and six brothers. She studied at TN government school till grade seven; she couldn't continue her studies as she became busy with movies by then.
Nalini married actor Ramarajan in 1987. The couple have twins; Aruna and Arun, born in 1988. However, they divorced, citing differences in 2000. Her daughter Aruna married Ramesh Subramanian on 6 May 2013. Her son Arun married Pavithra on 25 April 2014.
Nalini (actress)
Nalini
28 August 1964
Children Aruna, Arun (b.1988)
Personal life
Nalini was born 28 August 1964 as second among eight children to Moorthi and Prema at Tamil Nadu. Her father was a choreographer in Tamil movies and her mother was a professional dancer. She has 7 siblings, one sister and six brothers. She studied at TN government school till grade seven; she couldn't continue her studies as she became busy with movies by then.
Nalini married actor Ramarajan in 1987. The couple have twins; Aruna and Arun, born in 1988. However, they divorced, citing differences in 2000. Her daughter Aruna married Ramesh Subramanian on 6 May 2013. Her son Arun married Pavithra on 25 April 2014.
From Wikipedia, the free encyclopedia
Nithya Ram
Born 31 January 1988
Nationality Indian
Occupation Actress
Years active 2011-present
Spouse(s) Vinod Gowda (divorced) (2014) Gautham N
(m. 2019)
Personal life : She is married to Gautham N
Early life and career
Nithya Ram comes from a family of artists with her father K. S. Ramu and sister Rachita Ram being classical dancers themselves, and the latter has since appeared in films. Nithya is a trained classical dancer from Welight Academy as well. She holds a graduate degree in biotechnology and worked for some time, but her "dream of becoming a heroine never died."
Nithya started her career as an actress with a Kannada television soap opera Benkiyalli Aralida Hoovu, which aired on Zee Kannada, that co-starred her sister as well. She went on to appear in other Kannada soaps such as Karpoorada Gombe, Rajkumari and Eradu Kanasu. Following this, she worked in one Telugu soap, i. e., Muddhu Bidda. After that, she had been signed for a film opposite Diganth, which however failed to take off. In 2014, she was signed to play a lead role in Muddu Manase opposite Aru Gowda. Around the time, she signed to her second soap opera in Telugu, Amma Naa Kodala. Later, She also played the lead role in the Tamil superhit television serial Nandini.
Films
2019 Adukkalayil Paniyund Seetha Malayalam Debut Malayalam film
Post Production
releasing on 08 Dec 2021
From Wikipedia, the free encyclopedia
Ohanna Shivanand
Anand at location shoot of film Ye Hai Lollipop
Born
Shilpa Anand
10 December 1982
Other names Shona, Shilpu
Years active 2002–2016
Ohanna Shivanand (born Shilpa Anand, 10 December 1982) is a South African-Indian model, television and film actress who is known for her two different television roles as Dr. Riddhima Gupta and Dr. Shilpa Malhotra in Dill Mill Gayye. She has also starred in films and music videos. She was last seen in the movie Yeh Hai Lollipop (2016).
Early life
Anand was born on 10 December 1982 in South Africa and did her schooling there. Her parents were from India, and later she moved there. In 2015, she changed her name to Ohanna Shivanand. She is the younger sister of Sakshi Shivanand, who is also an actress.Anand studied at Panjab University, obtaining a Masters in Computer Applications (MCA), from 2000 to 2003. She worked as a software developer for five years, with Java J2EE application development and E-Learning.
Career
Anand started her career as a model. She has done over 40 commercials, including for Coca-Cola with Aamir Khan, Lux soap with Aishwarya Rai Bachchan, and Dabur Pudin Hara and Nerolac Paint with Amitabh Bachchan. She has also worked as a model advertising a variety of brands.
Anand's acting debut was in the South Indian Film Bezawada Police Station (2002). She made her Bollywood debut with Ravi Shankar's film Iqraar by Chance (2006), as Rashmi Mehra.
Anand is also a television actress. She began her television career with the 2007 medical youth show Dill Mill Gayye on Star One, where she played Dr. Riddhima Gupta in season 1 of the show. In May 2008, she quit the show owing to the differences between the production house. But in June 2010, she returned due to fan demands and played different character, Dr. Shilpa Malhotra in season 2 of the show.
In 2015, she did a cameo role in channel BIG magic's show Mahisagar .
From Wikipedia, the free encyclopedia
Years active 1996–present
Spouse(s) Babu
Ponnamma Babu is an Indian film actress best known for her work in Malayalam cinema. She has acted in more than 300 films, TV serials and Comedy shows . She made her debut in Padanayakan in 1996.
Personal life
Ponnamma was born to Mathai and Achamma, as eldest of four children, in Bharananganam, Palai, Kottayam. She had her primary education from St George High School, Aruvithura. She made her debut in Padanayakan in 1996. While studying in school she joined Nrithabhavan Balesangham, Poonjar and later in Surabhila Drama troupe, Ettumaanur. She is married to Babu, the owner of Surabhila Drama troupe. Ponnamma's daughter Pinky is an upcoming actress who made her debut through Nakshathrangal, a 2014 Malayalam movie whereas the first film she acted, Mr. Pavanayi 99.99, is not yet released
P. Bhanumathi
From Wikipedia, the free encyclopedia
Bhanumathi
Ramakrishna on a 2013 stamp of India
Born 7 September 1924
Died 24 December 2005
Occupation
Actress
singer
writer
music director
director
producer
studio owner
P. Bhanumathi Ramakrishna (7 September 1924 – 24 December 2005) was an Indian film actress, director, music director, singer, producer, novelist and lyricist. Widely known as the first female super star of Telugu cinema and South Indian film Industry, she was also known for her works in Tamil cinema. She was awarded the Padma Bhushan in 2003 for her contribution in Indian cinema. She was honored among "women in cinema" at the 30th International Film Festival of India.
Early life
She was the third child to Saraswatamma and Bommaraju Venkata Subbaiah, in Doddavaram village of Prakasam district, near Ongole, Andhra Pradesh. She grew up watching her father perform in various stage shows. Her father, Venkata Subbiah, was a lover of classical music and trained her in music from an early age.
Career
Bhanumathi entered the film industry in 1939, and acted in over 200 films in Telugu and Tamil. She was also called as Ashtavadhani by the film industry people as she was a writer, actor, director, producer, singer, music director, editor and studio owner. She also had a good knowledge of astrology and philosophy.
Film career
She made her debut in Telugu cinema in 1939 as Kalindi (a 13 years old girl who is forced to marry an old man and ended her life by committing suicide) in Vara Vikrayam (Telugu), directed by C. Pullaiah. She had acted in Malathi Madhavam, Dharma Patni and Bhaktimala. Her first popular film was Krishna Prema. Her next popular film was Swargaseema, a milestone film in her career. In Swargaseema, she played the role of a theater artist with negative shades who is after a married person for her personal benefits. Oho Pavurama song (sung by her) in Swargaseema became a super hit and she was showered with offers. She later acted in many memorable movies like Chakrapani, Laila Majnu, Vipranarayana, Malliswari, Batasari and Anthastulu. Her first film in Tamil was Ratnakumar in the year 1949 along with the famous hero of those day P. U. Chinnappa. This film was directed by Krishnan-Panju. In 1953, she made her directorial debut with Chandirani (made simultaneously in Tamil, Telugu and Hindi).
Her last film was made in 1998, entitled Pelli Kanuka. C. N. Annadurai gave her a title "Nadippukku Ilakkanam" (Tamil: நடிப்புக்கு இலக்கணம்) (Grammar for acting) that suits her aptly. She was revered by many actors she had worked with like N.T.Rama Rao, Sivaji Ganesan, M. G. Ramachandran, Akkineni Nageswara Rao, Nagarjuna, Balakrishna, ChiranJeevi, Pawan Kalyan, Venkatesh for her bold and prolific versatility. One of her memorable movies in Tamil was Annai, in the year 1962 directed by Krishnan-Panju, where her acting was appreciated by all and also got the National Award for the film and for also performances in movies Anthasthulu and Palnati Yudham (1964) she received National Awards (Rashtrapati Award). She is the last recipient of Rashtrapati Award.
Due to her rift with Aluri Chakrapani, she left her role in Missamma movie (Initially Bhanumathi was shot for some scenes in the movie before being replaced by savitri ) but after the release of the movie she watched and commented that "she lost a wonderful role but industry gained a talented actress like savitri" which showed her sportiveness and encouragement towards new actors.
Due to clash with Aluri Chakrapani, she produced a satirical movie on him titled Chakrapani which was a huge hit and became a classic in Tollywood for this movie she also worked as Music Director.
For the movie Anthasthulu (1964), VB Rajendra Prasad had approached Bhanumathi for the role of Akkineni Nageswara Rao's sister. She liked the subject and agreed to do the film immediately. The crew booked a room in "Ritz-Carlton" in Hyderabad and she did not want to waste money, so she offered to stay at Sarathi Studios, which had an open area and snakes. The next morning she woke up with her nails bitten by rats. The director decided to cancel the shoot, VB Rajendra Prasad rushed to see Bhanumathi applying iodine casually on the nails and asking when she could start work. While continuing with the shooting, she said, "If you cancel shoot for small things how will I be a Bhanumathi (which means 'shining like the sun' in Sanskrit)."
India's First Vice-President Sarvepalli RadhaKrishnan was a fan of her work. Telugu cinema Veterans like Jamuna, Savitri and so many actresses cited her as an inspiration for entering into movies. she is widely recalled by her close associates as 'Epitome of Self-Respect and Versatility'. She is the only Female Film Studio owner in our country. She is called as Ashtavadhani by Tamil people. After seeing her performance in Ragoon Radha film C.N.Annadurai honoured her with title "Nadippukku llakkanam".
In later years, she continued to act in pivotal roles in many hit movies like Tatamma Kala, Mangammagari Manavadu, Gadasari Atta sogasari Kodallu, Muddula Manavaralu, Bamma Maata bangaru Baata, Peddarikam and Pelli kanuka.
Apart from being a fine actress, she was also a talented musician. She was adept in both Carnatic and Hindustani music. She gave voice to her songs despite it being the norm to use playback singers for actors. Some of her songs are still popular like Pilichina biguvatara, Kila Kila Navvulu, Oh Pavurama, Preme Nerama in Telugu and Azhagaana Ponn Naan, Vaarai Inbam Thaaraai, Nilaa Nilaa Odi Vaa, Thalai Vaari Poochoodi Unnai, Kannile Iruppathenna and Annai Enbadhu Neethaanaa in Tamil. She also provided music to a lot of her films.
During her later years, she served on various movie related organizations. She was a Member of State Film Awards Committee for two years. She was also a Visiting Professor at the Film Institute for one year. She was Member of Children Film Society for 5 years, from 1965 to 1970.
In India, she was the first and the only woman to have owned a film studio, first actress to act in a dual role and the first woman to have directed a movie simultaneously in three languages.
On occasion of World Women's day, Sakshi Sunday magazine listed the most successful women from every industry and she was listed in the one for those from the movie industry. It was also added that the present highly successful heroines could not reach the heights Bhanumathi reached and that it is an impossible task for anyone to reach her level of success.
Literary career
Bhanumati was also a talented writer with a number of short stories to her credit. Her autobiography Nalo Nenu was published in Telugu and later, released in English as Musings. Andhra Pradesh Sahitya Academy awarded her as the best short story writer for her popular short stories "Attagari Kathalu". She was a Member of Lalit Kala Academy for 5 years, and Sahitya Academy, Andhra Pradesh for 10 years. She served as Director and Principal of the Tamil Nadu Government Music College,
Philanthropy
Personal life
During the shooting of the film Krishna Prema, she met P. S. Ramakrishna Rao, an assistant director for that film. He was a film producer, director and editor of Telugu and Tamil Films. The couple married on 8 August 1943 and have one son, Bharani. Later they launched a popular production company, Bharani Pictures on their son's name. She died at the age of 81 years in Chennai.
Awards
Civilian honors
Government National Award for Best writer for the book "Nalo Nenu" an autobiography in 1994.Filmfare Awards South
Honorary Doctorate, Sri Venkateswara University, Tirupathi, in 1984
Annadurai honoured her with a title "Nadippukku Ilakkanam" for her remarkable performance in "Rangoon Radha"
She was one of the dignitaries been honored by Andhra Pradesh government at the time of state formation in 1956.
Producer
Ratnamala
Prema
Laila Majnu
Batasari
Vipra Narayana
Music director
Supervisor of music direction